Due to an increase in orders, delivery of a card order can take up to 1-3 days longer than expected
Our courier partners may differ dependent on the item ordered. Royal Mail deliver all of our Card & Gift items and Yodel provide our courier service for our Flowers, Plants & Balloons.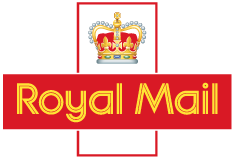 The Royal Mail are currently working very hard to deliver as many items as they can. However unexpected delays can sometimes happen and we are aware of some delivery issues in the following postcode areas;
HS, IV, KW, CT, DA, ME and TN
Depending on your order (card, gift, flower or balloon) your package will be delivered by either Royal Mail or Yodel. To track your order click on the relevant the carrier logo below. This will re-direct you to the carrier's website where you can track your Gift, Flower, Balloon and Plant order.