What are audio message cards?
Greeting cards with audio features are available on any paper card that include a QR code. When opened and scanned these cards play a pre-recorded message.

How do I add an audio message to a card?
Choose a card, go into our card editor and select the audio icon below in the toolbar inside the card. You can add audio by recording on your device & uploading directly from your phone/computer. Your QR code will be printed on the left page inside your recipient's card.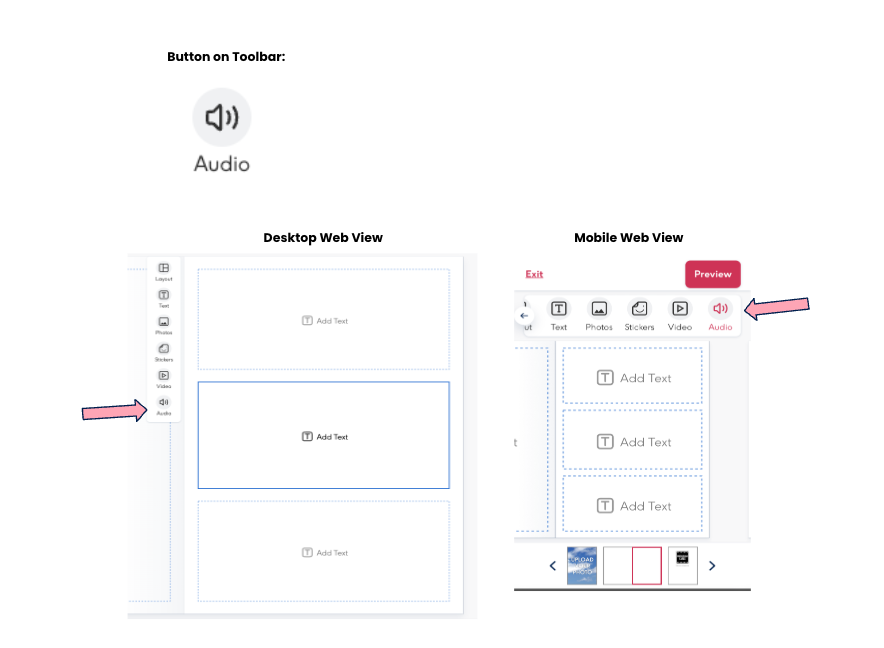 How does my recipient hear the audio message?
They can scan the printed QR code inside their card with their phone and will be taken to the Moonpig website where they can view and download your audio message.

What size of audio message can I upload?
You can record for a maximum of three minutes.

Can I add audio and video to my card?
You can only add either audio or video, these cannot be added together on the same card.


How much does it cost to add audio to my card?
There is no extra charge to add an audio message! You will pay the standard cost of your card and delivery charge.

How long will my audio message be available on the Moonpig platform?
Your audio message will be available for up to 6 months, but your recipient can download your message during this time to keep forever.

What platforms is this available?
This feature is currently only available on the web.

Is this available across all cards?
Yes, you can add a audio message to any paper card you like. This feature is not available on ecards.

What file types are supported?
We record your message as a wav and convert it to MP3 when your recipient downloads.