What is Smart Text?
Smart Text is a feature that utilises AI text technology to generate personalised messages for your recipient. This technology enables the card to create unique and heartfelt messages tailored to the individual.

Where can I find Smart Text?
Choose a card, go into our card editor and select the text icon on the toolbar then the Smart Text icon. A Smart Text pop up will appear and you can then enter your prompt to generate a personalised message for your recipient.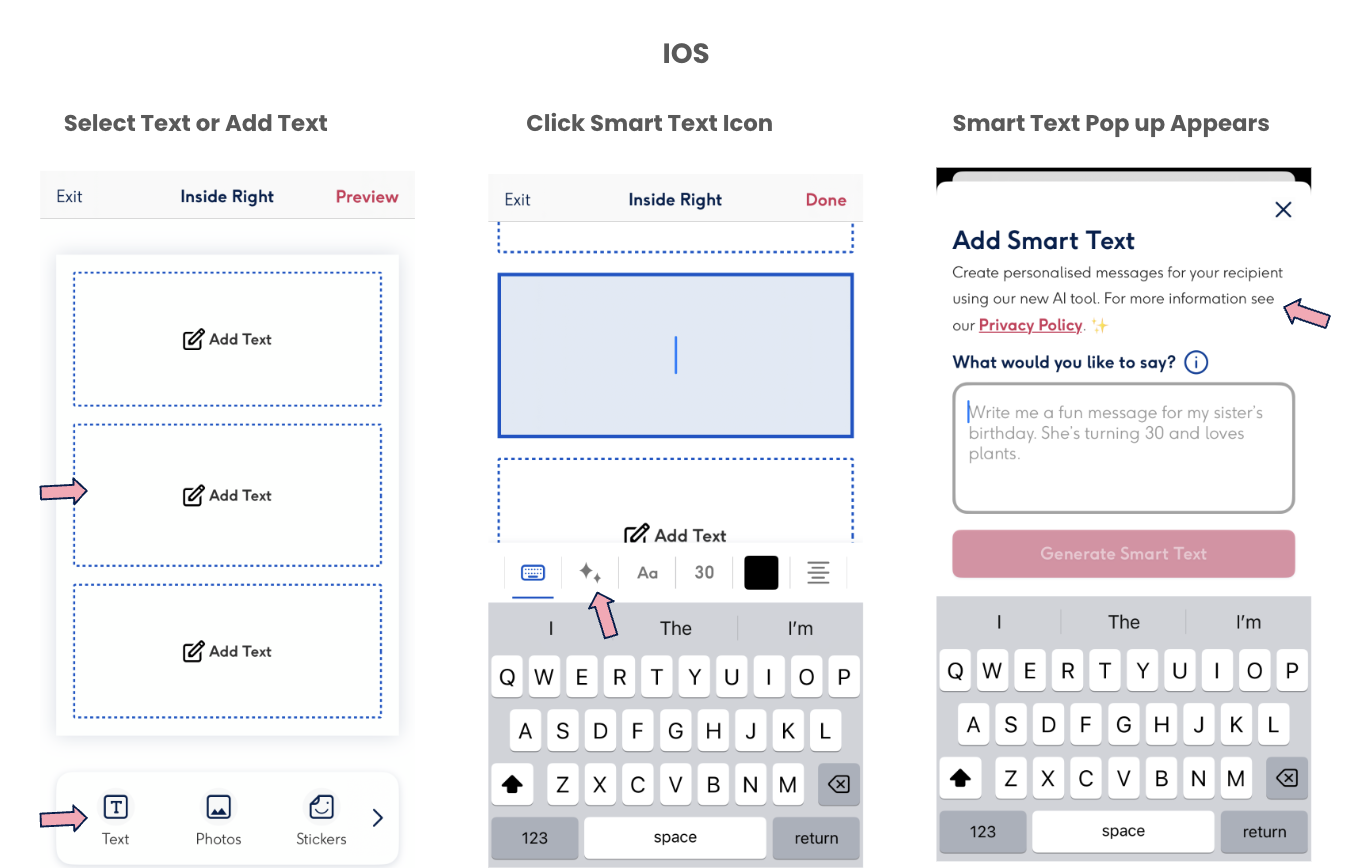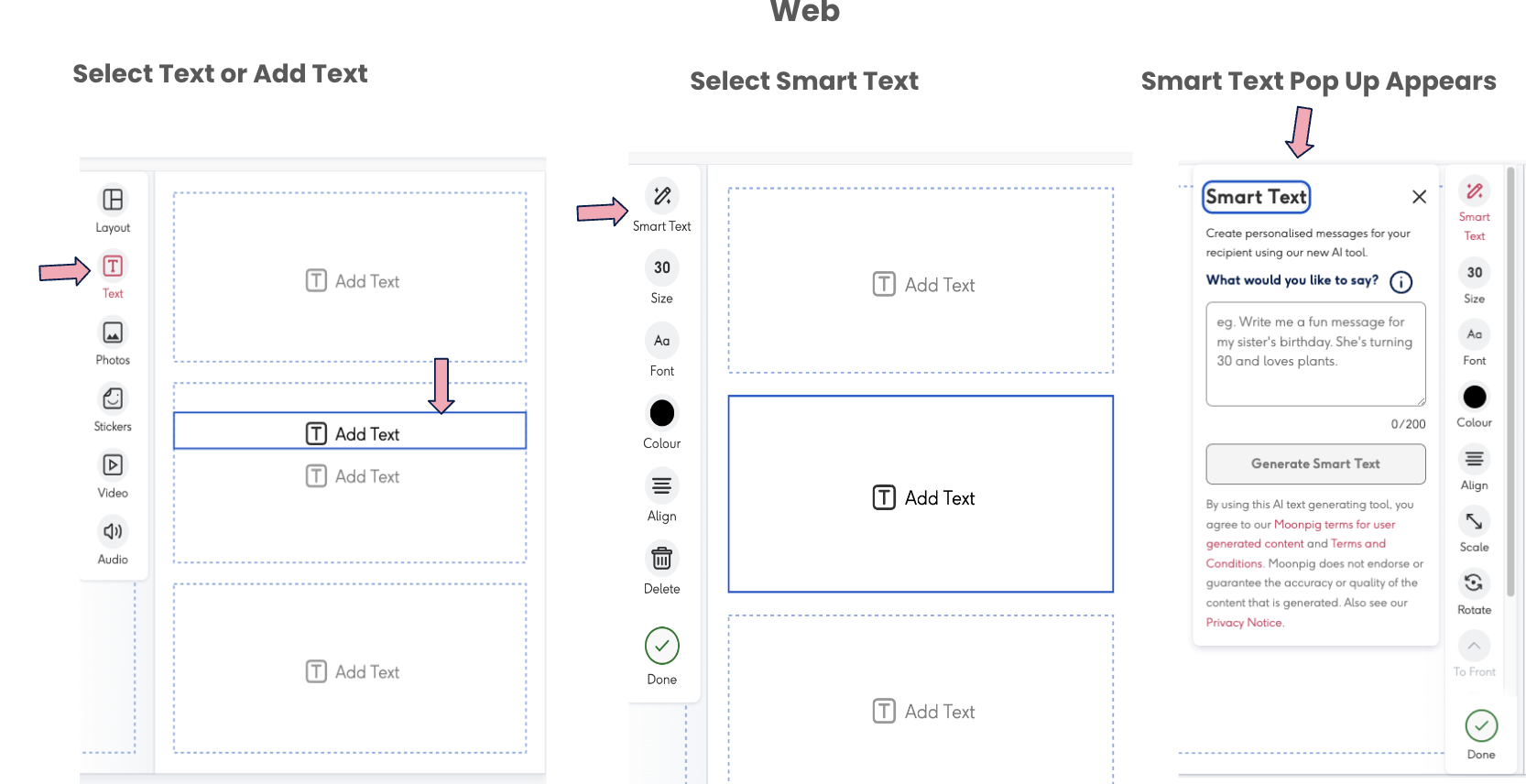 What information is needed to generate a message?
The more details you provide, the better! Basic information like the occasion, the recipient's name, age, and gender can be helpful. Additionally, details about shared experiences, inside jokes, or specific interests will contribute to a more personalised and meaningful message.

Can I review and edit the generated message?
Yes, you have the option to review and make edits to the generated message before finalising your order. This ensures that the message aligns perfectly with your sentiments.

Can I use Smart Text for any occasion?
Absolutely! Whether it's a birthday, anniversary, graduation, or just a note to say hello, Smart Text is versatile and can be used for various occasions.

Is Smart Text data secure?
Yes, your privacy and the security of your data are a top priority. The information provided for personalization is processed securely, and the system is designed to protect your data.

What platforms is this available?
Smart Text is available across the web and the IOS app - download app here.

Is Smart Text available to add to all cards?
Smart Text is available across the vast majority of cards except postcards and a small number of designs with pre-written messages inside.